Welcome to Brilliant Nappies!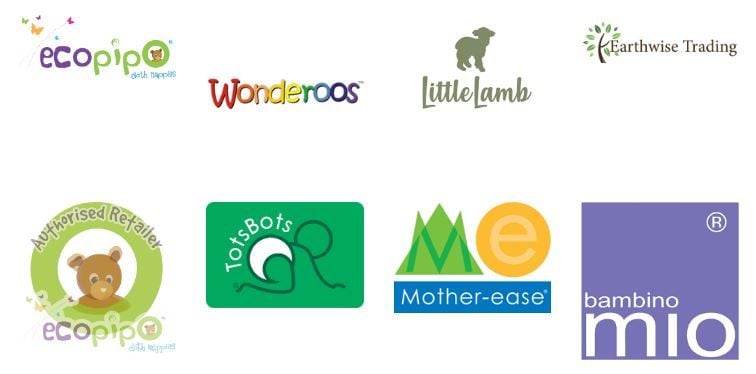 Many people are aware of the cost and environmental benefits of using reusable nappies. If you are considering using cloth and reusable nappies (or have already made up your mind that you want to use them), the choice of which reusable nappy and or brand to go for can sometimes be an overwhelming one.
There are many shops and websites that sell cloth and reusable nappies, but most of these don't offer any advice to help you to select the right reusable nappy for you and your baby.
Do you need reusable nappy advice? We can offer you all the advice that you may need, either with a no-obligation cloth nappy demonstration, or our online questionnaire. This will help you understand how the various cloth nappies work, and which type may be best suited for your needs. Click here to find out more.
Don't need advice?If you already know which reusable nappies you would like, or simply want to stock up on accessories, then you can go straight to OUR SHOP.
At Brilliant Nappies, Our aim is to guide you through the selection of real nappies that are on the market to help you to make a choice that is best for you and your baby to suit your needs and your budget. By purchasing your reusable nappies through Brilliant Nappies, you are guaranteed the help and support that you need.
We offer:
FREE personalised advice service

COMPETITIVE prices and secure order processing

FREE advice after purchasing our products

Information about council INCENTIVES in your area
So, for the right advice to help you decide which cloth nappy is right for you, and for reassurance in your decision please take a look at our Brilliant Nappies website and feel free to CONTACT US